Request a Free Consultation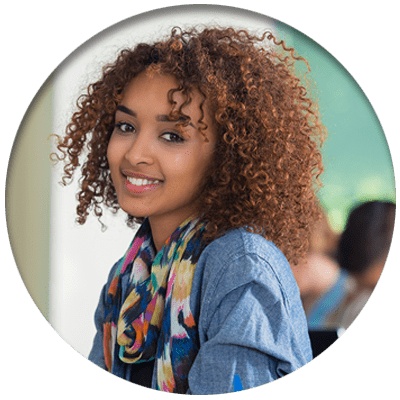 Take Full Length Proctored SAT and ACT Tests For Only $49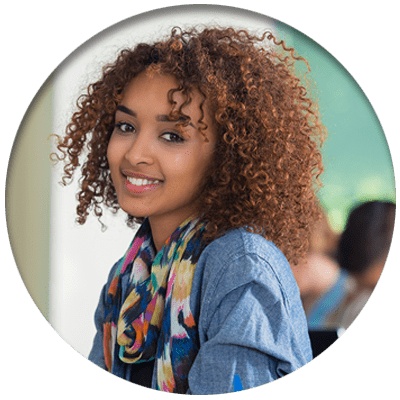 Take Full Lenght Proctored SAT and ACT Tests
Request a Free Consultation
Trusted by over 10,000 families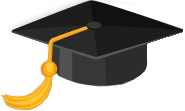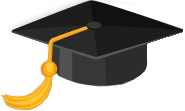 Trusted by over 10,000 families
CollegeDrive's "Prep Your Best Test" program helps students determine whether the SAT or ACT is their best test. Students can take two Practice Tests with CollegeDrive and receive personalized feedback. Students who prep with CollegeDrive will complete additional full-length practice tests with even deeper test analysis.
College Admissions Testing
The State test is the best one for my student.
The SAT and ACT are the same.
My student will score about the same on both tests.
Tests are selected by the Department of Education for business and educational reasons. But, this does not mean the test the State selects is the right one for your student.
The SAT and ACT are different in fundamentals ways. For instance, for students who struggle in math the ACT scores the math as 25% of the total score and the SAT scores it 50% and, there are even more differences.
For some students the score difference can be meaningful in terms of merit money, scholarships and admissions

Live, full length proctored practice tests

Personalized review with a test expert

Feedback on the best test to prep

Detailed score analysis

Confidence building with test experience
Interested in taking both the SAT and ACT practice tests for only $69?

Fee will be fully credited to the purchase of any prep program valued at over $500
(Scheduling will be available in the parent portal)
Location
Classes

Live Online

SAT
Sat 04/01
02:00 PM-
05:30 PM
Live Online

SAT
Sat 04/08
02:00 PM-
05:30 PM
Live Online

Golden On Call

SAT
Sat 04/01
02:00 PM-
05:30 PM
Live Online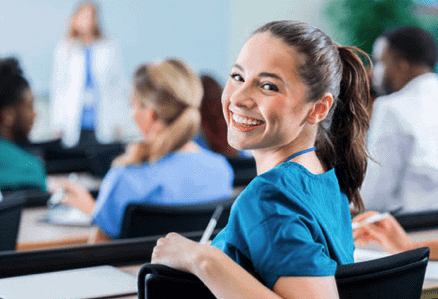 The keys to successfully taking the SAT or ACT are knowing which test to prep and being prepared to perform up to your potential. Students who take practice tests are much more likely to have confidence and a clear mind on test day. For these reasons, we offer students one full-length, proctored SAT and one ACT complete with one of our test-taking experts going over the results. Students can then prep for their best test to achieve their highest score.
"I had a great tutor! He showed me various techniques and strategies that allowed me to master the art of the SAT. I started with a score of 1220 and ended with a final score of 1500! I highly recommend CollegeDrive. They were well worth the time and money and they really know how to help students excel."
"My son is attending University of Wyoming this fall for Engineering, Undeclared. He was also accepted into the Honors program. He (we) are very excited! Thank you for your help. It was his increased SAT score that made him eligible for the Honors program at UW."
"Our son had scored a 1070 on his PSAT last year, and after taking the course, scored a 1290 SAT and is quite happy and proud of his result. I would highly recommend your program from a cost, time commitment and result basis. Thanks for helping achieve his goals on the SAT."
"Our son just wrapped up high school today and will graduate Monday the 21st. Prior to your tutoring, He had scored 1110. The final time that he took the test (after tutoring), he scored 1220, which increased his out-of-state scholarship award from $1500 to $3500 per year! He will be attending Montana State University in the fall. Our other son may need some test tutoring or a class in coming years, so please keep us on your email list. Thanks again!"
"I want to report to you that our daughter not only benefited from your program academically, but personally. We enrolled her in CollegeDrive her Junior year with a 24 on her ACT. After private sessions she was able to increase her overall score to a 29. This increase of 5 points made her eligible for the Presidential Award Scholarship at the university she was seeking to attend; therefore benefiting us financially! CollegeDrive has been a wise investment for our family."
"I would just like to take a moment to share our experience with CollegeDrive. He had taken the SAT and came out of feeling like he was not fully prepared for the Writing & Language and Reading sections. After taking the class he improved all of his scores and improved his total by 160 points! Thanks again, we would highly recommend this class to other seniors!"
"Just wanted to follow up and let you know that Holli was very pleased with her May SAT scores. She got an 1110, which is likely enough to qualify her for the programs that she was interested in. Thanks again for all of your help and guiding her to achieve success!"
"I wanted to let you know my son's score improved 5 points on his last ACT test. He went from 25 to a 30. I cannot thank you enough. You guys are awesome!"
"Just wanted to thank you again for helping my son Kasim prepare for the SAT. He wanted you to know that he increased his math score by 20 points which was enough to get him the $10,000 automatic scholarship to CU Boulder. You were definitely an integral part of him attaining that scholarship. Thanks again."
"You ROCK! You took our son from a 17 to a 24! My husband and I could not be happier! You not only have helped our son get into CU but built confidence he will need for the rest of his life. Thank you again!"
"CollegeDrive impacted my daughter's results by a little over 12%, which was more than we had hoped for. We are very excited, and my daughter is extremely happy with her scores. If anyone is on the fence with using CollegeDrive, I'd say go for it 100%. It'll improve your child's SAT scores. They'll be more comfortable when they take the test, and I think it will improve their scores greatly. CollegeDrive was an excellent experience."
"My child's experience with CollegeDrive was great. He was able to figure out the patterns based on the program, and he increased his score by 190 points. The impact was superior."
"My son finished his SAT's and was glad to have had the specialized help from College Drive. Thank you! When Jackson's results came back he had moved up 250 points! I am very pleased."
"A big thank you is in order to the staff at College Drive. Not only are you so helpful over the phone, but the class my daughter attended had a great impact on her SAT score. Her PSAT was a 1030...and her SAT score came in at 1290. She is pleased with her scores and is very thankful that she was able to attend the class on such short notice. I absolutely love the fact that we have a quality test-prep study class right here in Evergreen. Thank you!"
"I've been in sales for 20 years, and a thank you is rare. So, I just wanted to contact you and say thank you so much. I just got a text with about 48 exclamation marks from my son, and he got a 1430, and he is super excited! He needed a 1400 to have a really good shot at getting into the Mechanical Engineering program at CU. I just wanted to say thank you so much. That's a huge improvement over his first score (170 points). Like I said, you don't get enough thank you's in this world, so I thought I'd share that good news and say thank you."
"Our son had scored a 1070 on his PSAT last year, and after taking the course, scored a 1290 SAT and is quite happy and proud of his result. I would highly recommend your program from a cost, time commitment and result basis. Thanks for helping achieve his goals on the SAT."
"Our son just wrapped up high school today and will graduate Monday the 21st. Prior to your tutoring, He had scored 1110. The final time that he took the test (after tutoring), he scored 1220, which increased his out-of-state scholarship award from $1500 to $3500 per year! He will be attending Montana State University in the fall. Our other son may need some test tutoring or a class in coming years, so please keep us on your email list. Thanks again!"
"I want to report to you that our daughter not only benefited from your program academically, but personally. We enrolled her in CollegeDrive her Junior year with a 24 on her ACT. After private sessions she was able to increase her overall score to a 29. This increase of 5 points made her eligible for the Presidential Award Scholarship at the university she was seeking to attend; therefore benefiting us financially! CollegeDrive has been a wise investment for our family."
"I would just like to take a moment to share our experience with CollegeDrive. He had taken the SAT and came out of feeling like he was not fully prepared for the Writing & Language and Reading sections. After taking the class he improved all of his scores and improved his total by 160 points! Thanks again, we would highly recommend this class to other seniors!"