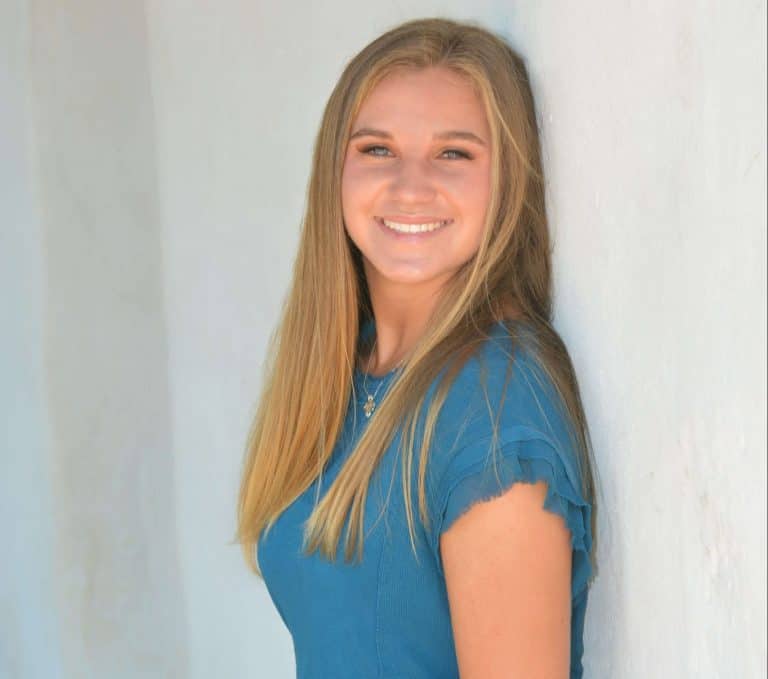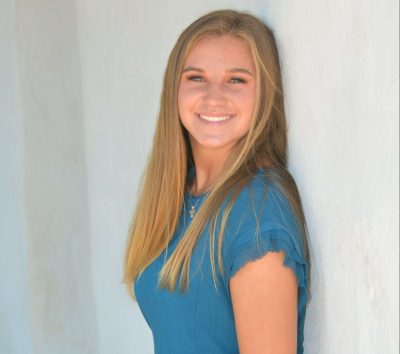 We are excited to announce that Leah Boskovich has been chosen as the winner of the inaugural CollegeDrive Essay Scholarship!
The CollegeDrive Essay Scholarship prompted students from around the country to submit personal essays describing the person, event, or activity in their lives that has made the biggest impact on preparing them for the future. We received 500 entries that all impressed us greatly, and we are honored that so many driven students took the time to craft such wonderful responses to our prompt. We say sincerely that deciding on the winner was no easy feat, but with her carefully worded essay detailing how both negative and positive comments from others can serve as fuel for personal motivation, Leah's exceptional essay left a lingering impression.
Leah is from Dana Point, California, and she plans to attend the University of Oklahoma in the fall to study biology and begin her path towards a career in genetics. As a company founded on a mission to help students reach their greatest potential, it is our honor to award Leah this scholarship and support her on what we know will be a successful journey . 
You can read her inspiring essay below:
Winning CollegeDrive Essay Scholarship by Leah Boskovich
"She's just a girl!" 
Well, he wasn't wrong. 
As the only girl on the flag football team, I was accustomed to the surprise that accompanied my success on the field. But this was the first time anyone had articulated it so plainly. 
The other day I was jogging along the track after a workout, and I noticed a familiar face. Completely unaware of the impact he made on my life, the man remained on the sideline bench spectating the ongoing football practice. 
He was not my coach; he was not my mentor; he was my motivation. His voice echoed in my subconscious, as I recalled the words he screamed a mere four years ago. 
I can see him still, as he threw his fists to his sides and attempted to rally his team, desperately seeking to ignite in them some will to win. 
"Pull her flag! She's just a girl!" 
Deep in his comment, the truth rang out: losing was one thing, but losing to a girl carried a stench of humiliation. 
He disregarded sportsmanship, respect, and integrity in hopes of simply rallying six juvenile boys in a game of flag football. 
His words rallied me. They called upon a voice inside my head that I didn't know existed. Pride, honor, and dignity were freed from the cage of doubts inside my mind. His words, cruel and critical, were instructions for someone else, but nonetheless, directed towards me, with one intent: to diminish me. 
The most offensive word in his rant was not 'girl,' it was 'just.' I am a girl, but I will never be 'just' a girl. The limitations of this word were meant to relegate me to a place he thought I belonged. But I belonged on that field, and I was not going to be told otherwise. 
In the same season, I had a different coach call attention to my differences. Rather than noticing my gender, he was impressed by my skills and the difficulty I brought to the game. 
With a bemused expression on his face, the opposing coach marched on the field during our match, demanding to know my name. 
Not knowing what the extent of the conversation would be, I simply answered, "My name is Leah, sir." 
"Well, Leah, you are making this game very difficult for my players." 
He announced his opinion before the crowd, but it did not matter to me how many heard it. The impact his words had on me was all that truly mattered. 
His words added to the affirmations I told myself. But I realized that I could let go of them in the same way I have let go of the belittling and negative words. Neither of these coaches' comments defined me, but I learned from both of them. I get to choose who and what impacts me, the decisions I make, and the roles I will play in my life. My own opinion of who I am will always be of utmost importance.