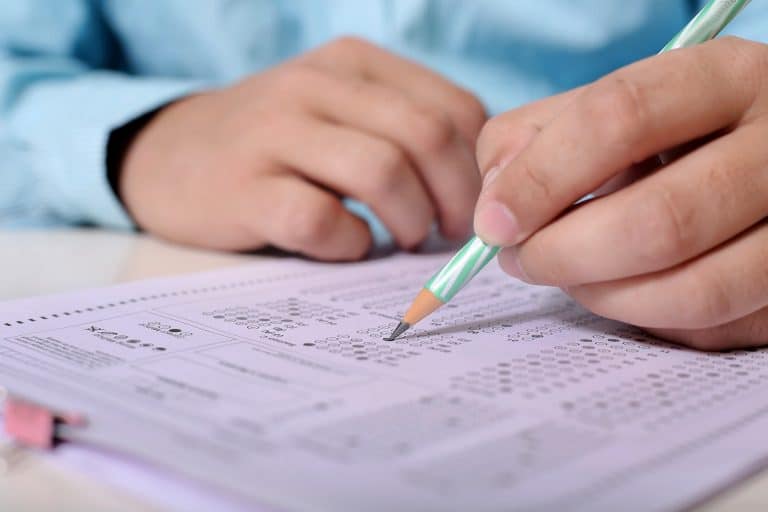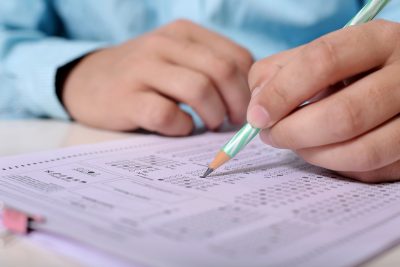 Taking the SAT and/or ACT is widely regarded as one of the most important steps when it comes to getting accepted into colleges. While it is one of the main items most universities look at when evaluating applicants, some schools have gone the route of being test optional, which means they don't require students to submit their test scores in order to be considered for acceptance. 
While some schools don't consider the test score at all, other schools allow individual applicants to decide on their own if they want their scores to be part of the review process. And other schools are test flexible and allow students to submit other types of test scores in place of the SAT or ACT. Additionally, some schools allow students who meet a specific GPA requirement to leave their scores off their applications. 
Because the Covid-19 pandemic has caused SAT and ACT testing to be put on hold, more schools are adopting test optional or test flexible policies, at least for the time being. If the schools you're interested in applying to are taking this approach, it may seem like there is no reason to bother with preparing for the test. However, what many students don't realize is that there are actually quite a few significant benefits to taking the SAT and/or ACT that are not directly related to college admissions. 
Here are a few of the main advantages that a high score on either or both tests could afford you:
High SAT/ACT Scores Increase Access to Scholarship Opportunities
Applying for scholarships can be an exhausting and competitive process, but there are many strategies for accessing scholarships that applicants are unaware of and therefore do not pursue. 
One of these strategies, which is cited by financial expert David Ramsey as one of the best ways to fund college without accruing debt, is to work on getting your SAT and/or ACT score up. The higher your score, the more likely you are to qualify for merit-based scholarships and/or guaranteed scholarships. These scholarships are often given out directly by the schools themselves. Some scholarships are awarded based solely on the test score, while others award students who meet a mix of criteria in regards to the test score, GPA, and class rank. 
Awards range from thousands of dollars towards tuition to full-ride scholarships including room and board. The higher your test score, the more money you will be eligible to earn. 
This is why adequately preparing for your test is so important, as even a minor increase in your score can literally be the difference between thousands of dollars.
Even if you have already taken the SAT and/or ACT and are happy with your score, consider taking it again and maybe even hiring a test prep tutor who can help give you the support you need to excel on your next attempt. Spending a little bit of time and money on securing an impressive score now can save you thousands of dollars in college expenses down the line. 

To help you visualize how significant of a difference a few points can make when it comes to accessing scholarship money, take a look at the chart below. While this data is from the University of Arizona for non-Arizona residents, many colleges follow a similar pattern.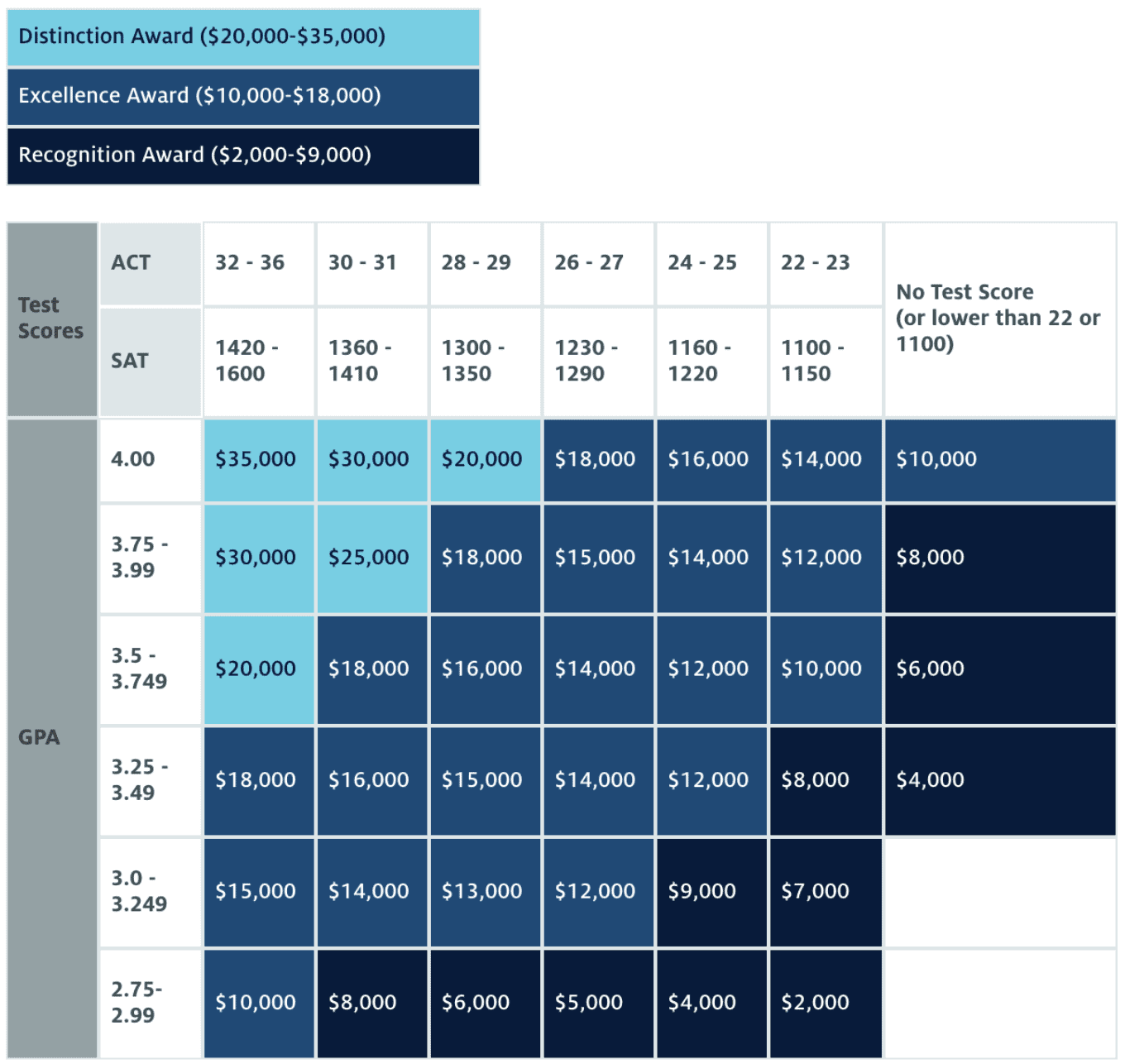 As you can see, a student with a 3.75-3.99 GPA who scores a 1350 on the SAT or a 29 on the ACT will be eligible for $18,000 in scholarship money, while a student with the same GPA who scores a 1360 on the SAT or a 30 on the ACT will be eligible for $25,000. That's a difference of $7,000, which is pretty impressive for such a minor difference in scores. 
The point is that it can literally pay to prepare for these tests and aim for a high score. 
There Is the Possibility of Speeding Along Your Degree
Many universities use SAT and ACT scores to determine in what classes students should be placed. For example, students who score below a certain point on the English portion of their test may be required to take a remedial class to ensure that they have the skills necessary to succeed in more advanced classes. While these remedial classes may satisfy a general studies requirement, they can slow down your degree completion progress if your major requires or favors a more advanced class. Students whose scores are satisfactory are often able to advance past these basic level courses, allowing them to streamline their way to graduation at a faster rate. 
You'll Gain a Sense of What College Placement Exams Are Like 
Taking the SAT and/or ACT can help you develop a sense for what college placement exams are like and how best to prepare for them. As mentioned above, it's often necessary to establish a basic set of skills in order to register for classes that are more advanced. In order to do that, students often need to take placement exams through their colleges in order to evaluate whether their current knowledge is adequate or if they need to take a lower-level course to establish a stronger foundation. While the subject matter may be quite different than what is covered on the SAT or ACT, going through the process of studying and preparing for this type of exam will give you an advantage if you need to prepare for a similarly formatted exam in the future. 
A High SAT/ACT Score Can Help Offset a Lower GPA
Most students know that GPA plays a big role in the college admissions process, and for any student whose GPA is far from a 4.0, this can cause some insecurity when applying to schools. The truth is that there are many reasons why a student's GPA may not reflect what he/she hopes to get across to admissions officers. Dealing with major life transitions like moving, experiencing inadequate access to resources such as academic tutoring, or taking a bit longer than others to consider the impact that academic performance can have on the future are all possibilities why someone's GPA is less than ideal. 
If you're concerned about your own past academic performance, the good news is that performing well on the SAT and/or ACT can help enhance your academic transcripts and encourage college admissions officers to overlook certain weaknesses in other areas. A strong score can demonstrate that you've taken the steps to become a serious student, which will show you've matured and grown. 
Your Score Can Help Enhance a Sparse Resume
Similar to offsetting a lower GPA, a high SAT and/or ACT score can also help make a thin resume stand out. When you're young and don't have much work experience to highlight to potential employers, academic achievements can help demonstrate that you have a strong work ethic and are an excellent learner. Even if these qualities are not stemming from job experience, many employers understand that dedication to success translates easily from the classroom to the workplace. 
Closing Up 
While taking the SAT and/or ACT is most widely known as a crucial step of the college admissions process, there are many other reasons why working hard to obtain a high score can benefit your future. Between access to significant financial awards, opportunities to advance past rudimentary courses, experience with test formatting similar to what you'll run into in college, the ability to stand out despite a low GPA, and a strategy for making yourself an asset to employers, performing well on your test can provide you with many advantages that will help you succeed. 
CollegeDrive Is Here to Help Students Succeed on the SAT and ACT!
At CollegeDrive, we understand the importance of academic success, and we offer a variety of services to help students achieve their greatest potential. We provide SAT and ACT live and online classes, private tutoring, and even free practice tests that are all structured by our expert instructors to give you the tools to succeed on the SAT or ACT and beyond. Browse our services, or get in touch with any questions you may have. We look forward to helping you reach your goals!